Sometimes you only have an idea in mind, concept or (Minimum Viable Product) MVP, not the ready-to-use product. In this case, you can conduct a study to learn more not only about the usability issues of your current implementation but also what will your potential users feel about the product, which features they will value, and what improvements they will require.
To test the POC, my colleagues and I gathered for on-field study, which included the following activities:
Explain what the product is about
Ask users to use it for a day at the show and submit a survey afterwards
Ask users to come back for a short survey about the current design and future ideas
Conduct in-person usability study with some of those who have used the product and completed certain tasks
Conduct in-person usability study focusing more on the first expression with those who passed by and haven't tried the product yet
Check the usage scenarios, for example, whether the users can use the product during the (offline) Trade Show and/or online.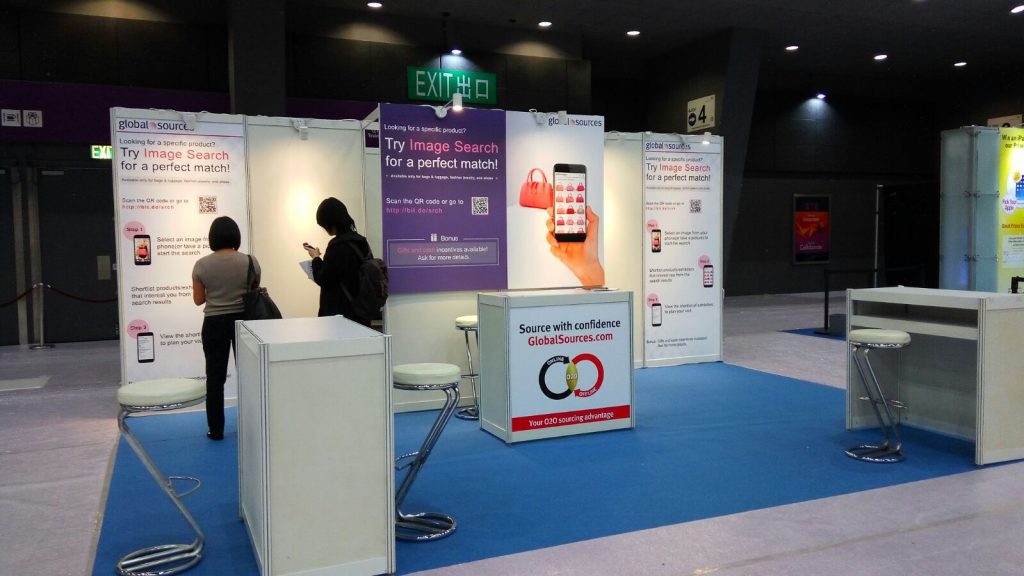 My colleagues were responsible for the first step of communication, when the visitors were passing by our booth they would need to engage them and introduce the feature. Luckily our booth was quite popular and busy during all 3 days of the Trade Show phase.
And my role was to gather feedback and conduct usability research. As well as I was responsible for the final report and giving the answer to the management about whether our users need this product and what would be their usage scenarios.
Tested POC
The users of the Global Sources mobile websites were able to find similar products based on the image they uploaded, not the keyword.
Examples:
We found answers to all questions we wanted and discovered a lot!
I'm sure you have questions, SAY HI.